Can You Guess this Photo?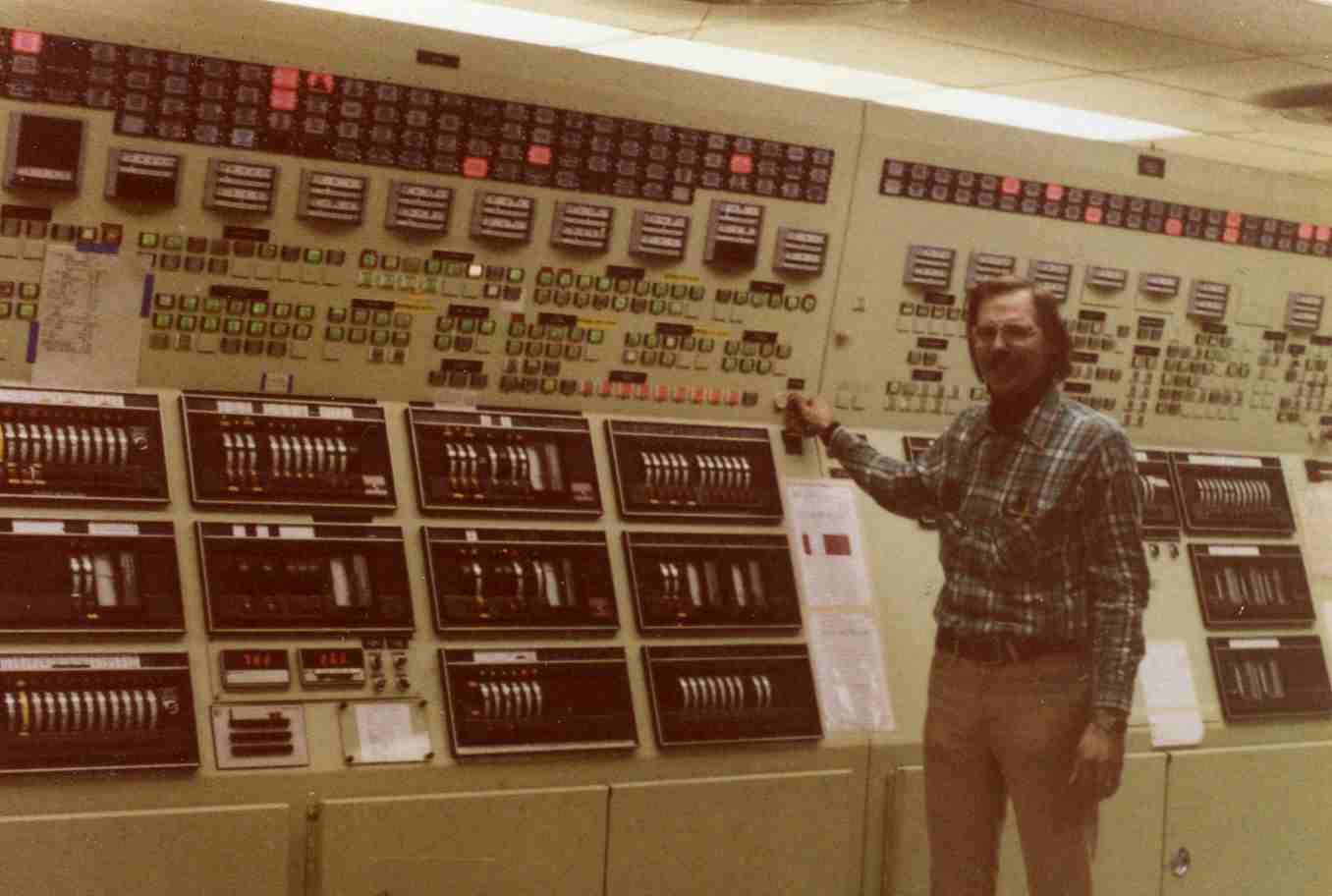 Hint: it was taken during the startup of the first preheater-precalciner erected in North America
Any Early Controller Contender
A tunnel benchboard modification
A very early graphic panel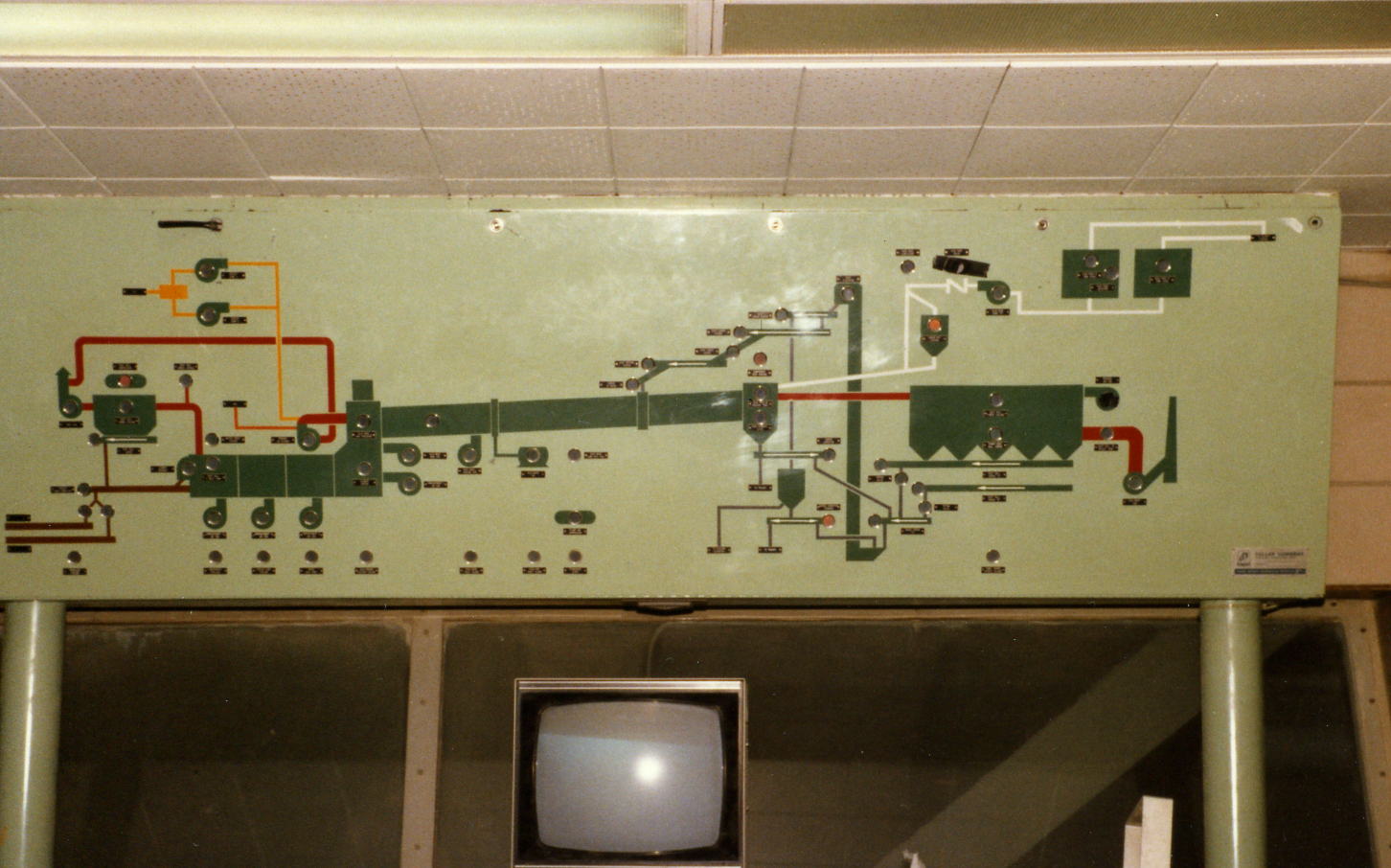 Can you identify?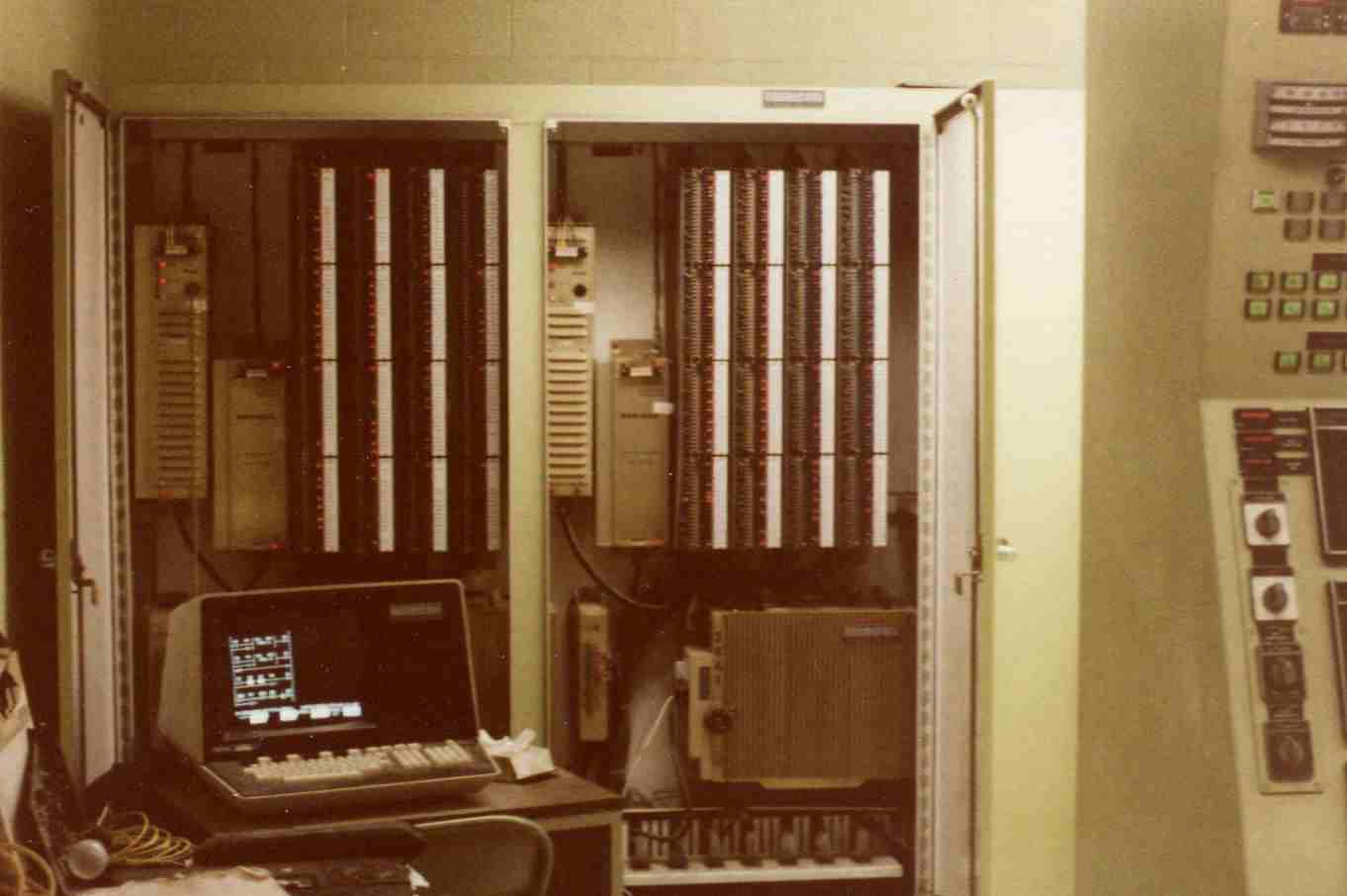 Hint: The first large scale implementation of a PLC in the cement industry
Another view
Inside the tunnel benchboard; hence its name!
Console located below the photo at left